Step 1
Consultation

Book an appointment with one
of our dedicated brokers and we'll find a loan to suit you.
Step 2
Apply

We will prepare and submit the application for you, leaving you stress-free.
Step 3
Support

Once the settlement is made, we will keep in touch to make sure you are happy with your loan.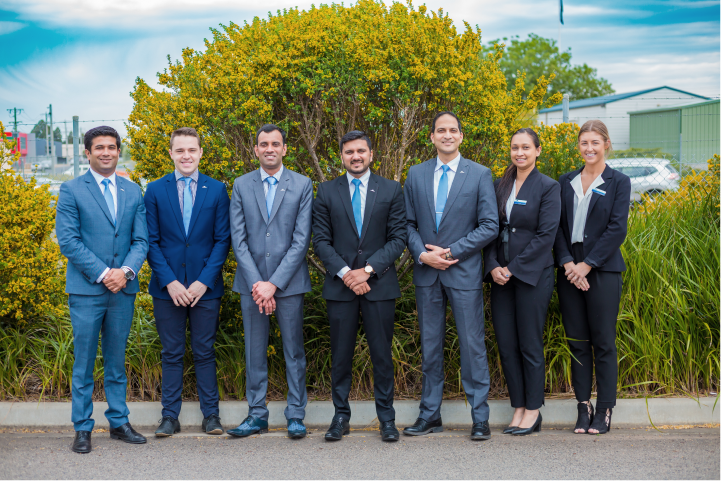 Our highly experienced lending team are motivated to help you reach your property goals.
meet the team
Funding Force will help you partner with the right home loan specialist.
Regardless of the stage of life, you're navigating right now, Funding Force is committed to helping all clients secure the best finance product for them.
our services
Calculators
Loan repayments
Calculate your monthly
loan repayments.

How much can I borrow?
Calculate your borrowing power.

Should I rent or buy?
Use our Rent vs Buy calculator to find out.

Use our full toolbox
Sign up for free and get unlimited access to all our calculators!
Our Lenders
We'll compare and choose the right product for you











With access to the most competitive products from over 25 lenders, choosing Funding Force really does ensure the right product will be selected for you!
Delivers what's promised
"Parveen from Funding Force has helped us get things done and moved to our convenience under tightest of the deadlines. He is diligent, smart and is very informative. Getting the bank to release the loan amount in under 2 weeks is no easy task. He never makes false promises and delivers what's promised. I strongly recommend Parveen as your go-to loan agent."
Vishnu Magapu
A great and easy experience
"A great organisation to help you achieve your real estate dreams. Thank you so much for all your help in our process in getting our home. Narinder from Funding Force was absolutely instrumental in helping me with my finances to buy my house. He went up and beyond to deliver a great and easy experience. Always available at a phone call and prompt in dealing with any issues. Thanks Narinder and thanks Funding Force."
Nik Tribhuvan

One of the best
"Parveen is one of the best financial broker that I ever dealt with. He has great knowledge about mortgage and been very helpful from starting to ending today . I strongly recommend his service and best communication . We were treated like a family and had a happy ending today . Great work Parveen keep it up , Would highly recommend him to anyone who is looking for financial service, the best broker in Melbourne."
Jai Kishan

Delivers what's promised
"Parveen from Funding Force has helped us get things done and moved to our convenience under tightest of the deadlines. He is diligent, smart and is very informative. Getting the bank to release the loan amount in under 2 weeks is no easy task. He never makes false promises and delivers what's promised. I strongly recommend Parveen as your go-to loan agent."
Vishnu Magapu
A great and easy experience
"A great organisation to help you achieve your real estate dreams. Thank you so much for all your help in our process in getting our home. Narinder from Funding Force was absolutely instrumental in helping me with my finances to buy my house. He went up and beyond to deliver a great and easy experience. Always available at a phone call and prompt in dealing with any issues. Thanks Narinder and thanks Funding Force."
Nik Tribhuvan

One of the best
"Parveen is one of the best financial broker that I ever dealt with. He has great knowledge about mortgage and been very helpful from starting to ending today . I strongly recommend his service and best communication . We were treated like a family and had a happy ending today . Great work Parveen keep it up , Would highly recommend him to anyone who is looking for financial service, the best broker in Melbourne."
Jai Kishan